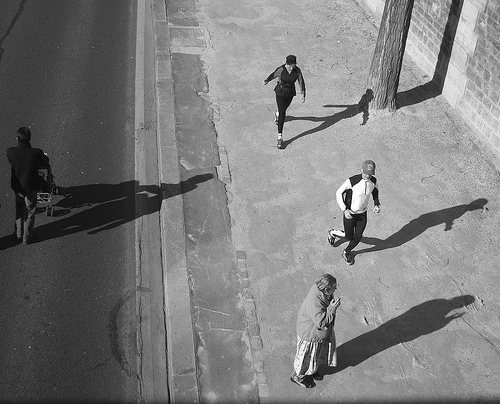 If you look over your shoulder when the sun is shining you will see a bag you've been carrying, it contains some wonderful medicine to allow you to be who you really are.  Shadow for me means aspects of ourselves we have hidden, be they positive or negative.  This workshop will involve looking into our bag and making the load lighter, giving us more energy and abundance in our lives.
Save
Save
Save
Save
Save
Save
Save
Save
Save
Save
Save
Save
The brightest flame casts the darkest shadow."
― George R.R. Martin, A Clash of Kings
Testimonial
I had a very quick opportunity during the evening after returning from the shadow workshop to consider how my shadow projection reacted to an unexpected and difficult letter. In bearing what I'd learnt in mind, I was able to recognise that the trait that I felt critical of in the person writing was one that I'd displayed myself, to put this in context and to respond non-defensively and in a way that dissipated what otherwise would have come across as a burden of negative energy on me.
Clive – Business Coach
The synthesis of psychology, spiritual exploration and magickal practice that Amaranatho embodied for me in the workshop I found highly inspiring. It was like working with a shaman; someone with genuine spiritual experience, but also someone deliberately in the overlap between traditions, positioned between them as a gifted translator.
Read the full review here
Duncan Barford –Author
Save
Save
Save
Save
Save
Save
Save
Save
Save
Save
Save
Save
"One does not become enlightened by imagining figures of light,
but by making the darkness conscious.
The latter procedure, however,
is disagreeable and therefore not popular."
― C.G. Jung
This workshops involves meditation, group and pair sharing. It includes actively looking at your emotions, mind, thoughts, feelings, habits, belief and sharing them within the group in appropriate ways that respects your privacy. (More information here).
Save
Save
Save
Save
Save
Save
Save
Save
Save
Save
Save
Save
Save
This is only for people that want seriously reflect on their lives
This not a quick fix or a set of funky tools you will forget in a week. 

This is an opportunity for you to see what blocks you
from seeing who you are
and
to put your life into context.

This will leave you feeling energised,
awake to the possibilities life may hold
and an opportunity of this becoming
an embodied reality.
Why me?
I have made radical changes in my life, based on listening to my heart, I did not write a list or evaluate the options, or do some 360 degree personality test. I have deeply listened to myself and trust what arise when it comes with clarity and put that into action. The choice is always with clarity, the process is not always easy and the actions after that are not always straightforward. The result is a life of authenticity, meaning and ultimately freedom not based on any conditions
Who is Amaranatho and what experience does he have?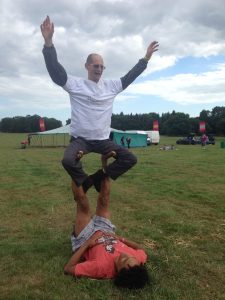 As a Mindfulness facilitator, Amaranatho brings his accumulated skills to the retreat, having been a Buddhist Monk for 15 years. He has also been in leadership roles for most of his life, as a young adult in the computer industry, as well as a world explorer. He has developed and run residential retreats for large groups of people, as well as facilitating corporate workshops. He creates a safe space for authentic communication and is a natural trouble shooter. He is interested in the interpersonal aspect of mindfulness and how we can use our daily interaction with people to develop emotional resilience, kindness and peace. His approach is based on cutting edge science, ancient wisdom and the creative use of multimedia. You can find out more about me here

My personal experience with change
I left a very good job managerial job at the age of 21, went to university and studied Artificial Intelligence, I then traveled around the world for four years. I left the wordily life to become a Buddhist monk, where I lived ten years without money and on trust. I spent another five years as wandering freelance monk, living on a oragnic farm in England, run retreats and workshops in Perth Australia. I left the monks life to return to the market place and embrace life and relationship in it's fullest.
I have encouraged 1000's of people to open their hearts to their highest potential. As David Whyte a great poet that writes on the conversational nature of reality in his poems Sweet Darkness suggests

"You must learn one thing.
The world was made to be free in"
Save

Co-explore what is going on in your life
Set health boundaries to do this

Be spontaneous 

open 
and
innovative



Be kind 

and direct
This workshop is not for people with serious mental or physical health issues.
Please consult with your doctor or mental health provider if you are unsure.
If you have any questions about the workshop please contact us.
Additional information
In Jungian psychology, the shadow or "shadow aspect" may refer to (1) the entirety of the unconscious, i.e., everything of which a person is not fully conscious, or (2) an unconscious aspect of the personality which the conscious ego does not recognize in itself.
image from here