This world demands the qualities of youth:
Not a time of life but a state of mind,
a temper of the will,
a quality of imagination,
a predominance of courage over timidity,
of the appetite for adventure over the love of ease.
Robert Kennedy.

Supporting critical thinking
Applied mindfulness
Social and emotional intelligence

Save
Save
Save

Encouraging curiosity and creativity
Embodied and experiential learning
Innovation and fun
Save
Save
Save

Developing a sense of appreciation and awe
for ourselves and others
Save
Save
"We have hosted many prestigious guest speakers from various walks of life. Amaranatho is a most wonderful speaker. No guest speaker we have ever hosted has had quite the impact of Amaranatho. Amaranatho's sessions are planned with care, thoughtfulness, engagement, compassion, challenge and interactivity in mind. Video clips are superbly chosen and keenly discussed. Amaranatho's seminars are delivered with humility, grace and reflection. Amaranatho has spoken to large audiences of all ages. Amaranatho has facilitated group work and meditations with three hundred students. Amaranatho speaks with clarity, wisdom and kindness and empowers and inspires all students."
Simon Etheridge 18/9/2014
The Bishops Stortford High School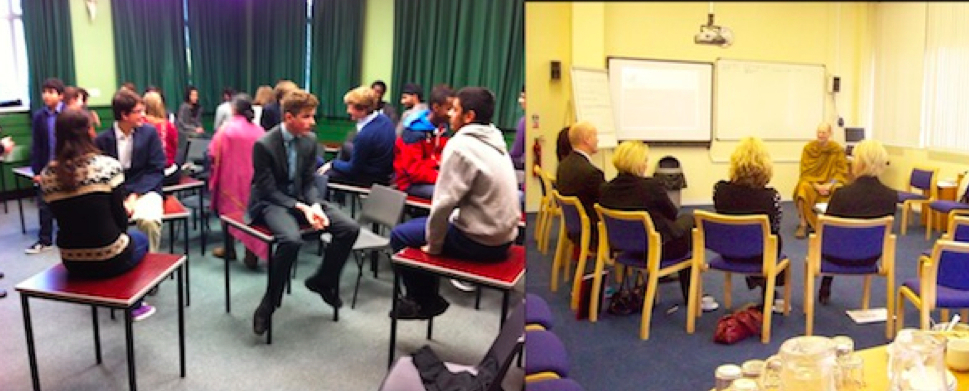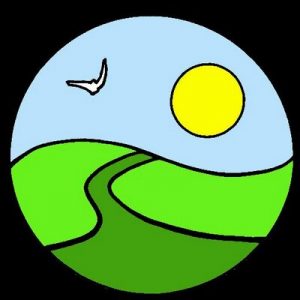 Our Year 7 RE students have loved having a video conference with you about Buddhism, life after death and everything! They had been talking about it for weeks beforehand, and were so interested that I had to cut them off because it was the end of the lesson! You were so engaging and thought-provoking in the answers you gave but also the challenging responses you gave them. You were able to explain profound ideas in a way that they could all relate to. Thank you so much for agreeing to visit our classroom!
Andy Harris
RE teacher and Leader of e learning, Greenfield Community College, Newton Aycliffe, County Durham. June 2015′
Save
Save
Save
Save
Save


'Amaranatho helped to shape and evolve Eton College's project to bring together year 10 students from our partner schools to explore aspects of their identity, beliefs and creative potential.  He is endlessly patient, and understands how to create safe spaces for students to begin to listen to each other and themselves.  He brought many rich ideas to the project, but also helped to guide other teachers in how to hold significant moments to help the students to articulate their instincts and to overcome their hesitations and doubts.' 
Vaughan Clark,
Chair of Independent State School Partnership,
Eton College.
In 2018 I facilitated the first mindfulness in education program for Eton Staff – you can read the feedback here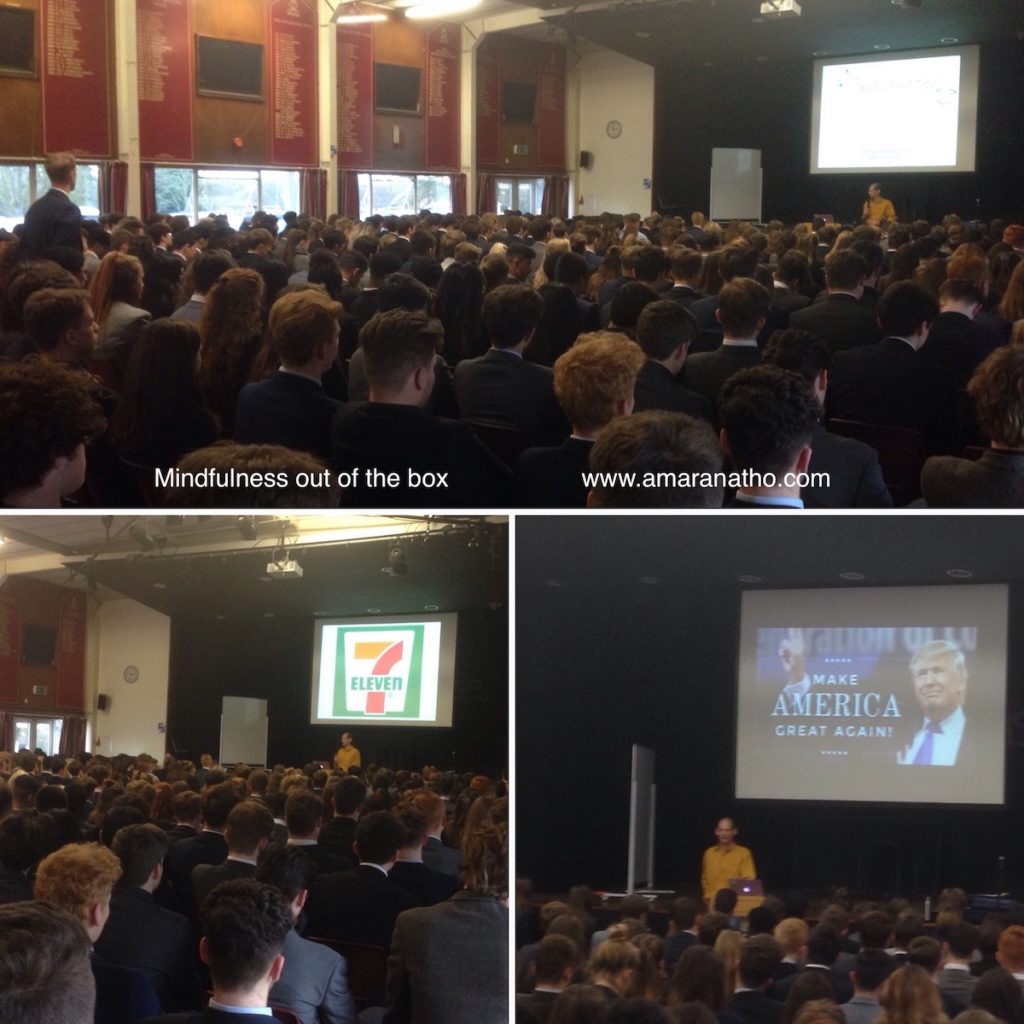 I have been involved with the English Charity All Faiths and None for over ten years implementing a staff development program, training teachers and other members of the AFAN team how to use it and facilitating session with students. This program brings the big question in life from a faith and belief perspective to young people in Further Education (14+) across England. I was a council member for Faiths and Belief in Further education for over five years.

In all his work with young people he has used facilitative methods, encouraging all to contribute and always sensitive to the needs of those who are not used to opening up on deeper topics. His original style and humour puts students at ease, even when dealing with controversial and sometimes conflictual issues.
Alan Murray
Chair of Trustee All Faiths And None,
Chair of the European Network on Religion and Belief, based in Brussels,
Churches' National Adviser on Further Education at the Archbishops Council from 2003-2008
Save
Save
What teachers say about my training sessions
All very informative
The way it was delivered, superb speaker, good style and attitude
Underlying themes are very important
Thought provoking, imaginative, refreshing prospective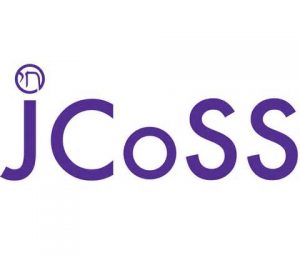 thank you so much for being a part of the JCoSS Interfaith Tent.  Now in our second year, this exciting project has gone from strength to strength and can only do so thanks to the amazing contribution from fantastic facilitators like you.
Ben Abram
Head of Department – Health and Social Care
Informal Jewish Educator & Student Voice Coordinator
Save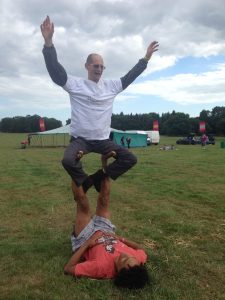 Who is Amaranatho?

As a Mindfulness consultant, Amaranatho brings his accumulated skills to working with young people, having been a Buddhist Monk for 15 years. He has also been in leadership roles for most of his life, as a young adult in the computer industry, as well as a world explorer. He has developed and ran residential retreats for large groups of families, young people and adults, as well as facilitating corporate workshops. He creates a safe space for authentic communication and is a natural trouble shooter. He is interested in the interpersonal aspect of mindfulness and how we can use our daily interaction with people to develop emotional resilience, kindness and peace. His approach is based on cutting edge science, ancient wisdom and the creative use of multimedia. You can find out more about me here

My approach
Amaranatho supports educational establishments in mindfulness based learning with social and emotional intelligence influenced by a developmental and neurosciences perspective of young people. He use the Explore – Play – Love framework to embody wisdom, creativity and self-reliance in both students and staff, leaving them inspired to be life long learners and live a life of meaning and purpose both individually and in society. He has a passion for young people

Save
Save
Save
Save
Save
Save
Save
Mindfulness Young People Retreats
Mindfulness is an ability to see more clearly what is happening in the present moment, and, with an attitude of accepting the way it is, to respond both skilfully and appropriately.
With this quality of attention, we can better understand our own concerns and anxieties and feel more alive to the many situations which life presents.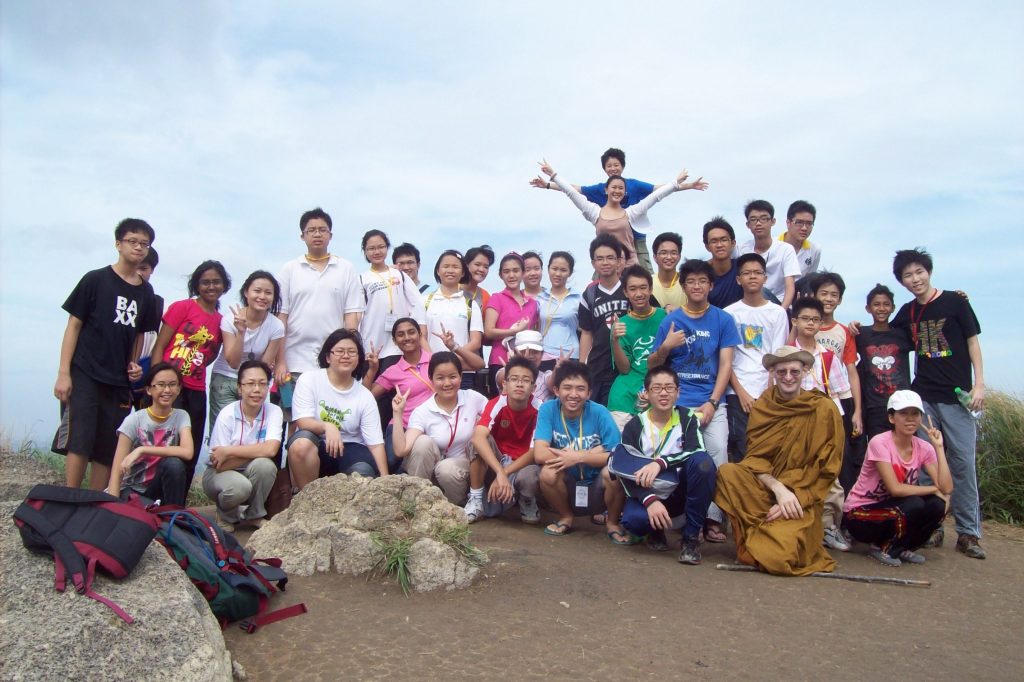 I have been running young people mindfulness retreats for over 10 years in England and Malaysia. You can see me in action in Malaysia here and here and here and here
I also ran a facilitator training for people who wanted to run young people retreats in Malayasia in 2012. This is what the participants of the training said.

Amaranatho provides an environment so that people can feel relaxed supported
and accomplished things with less effort.
Deep and inspiring
Touch my heart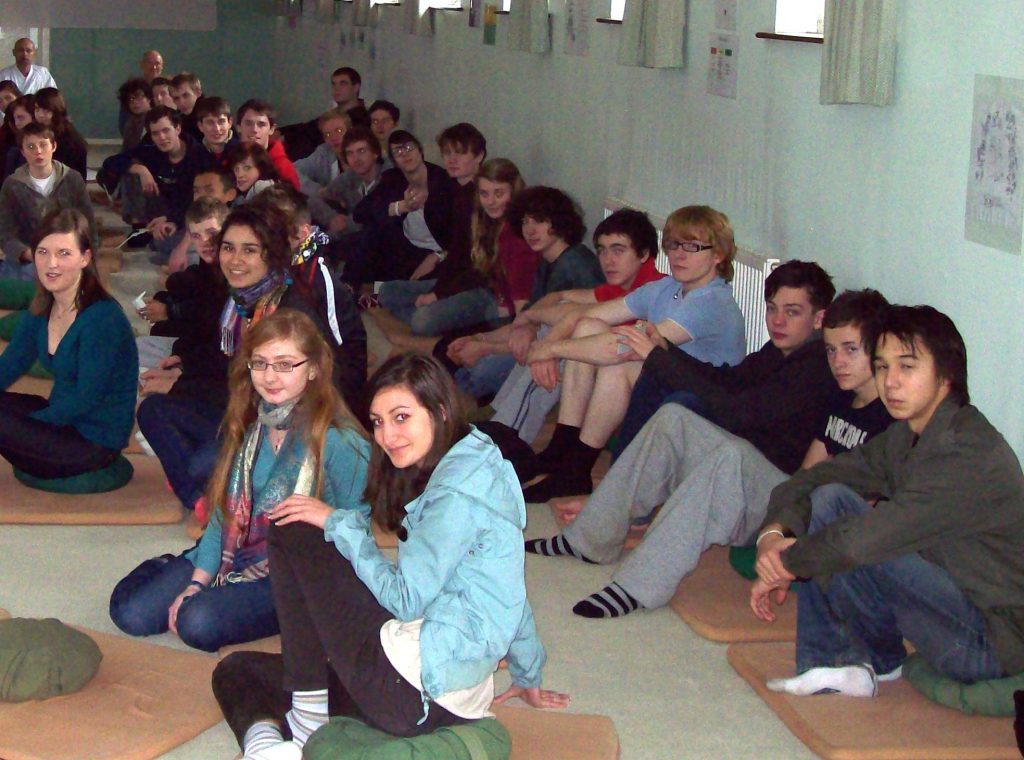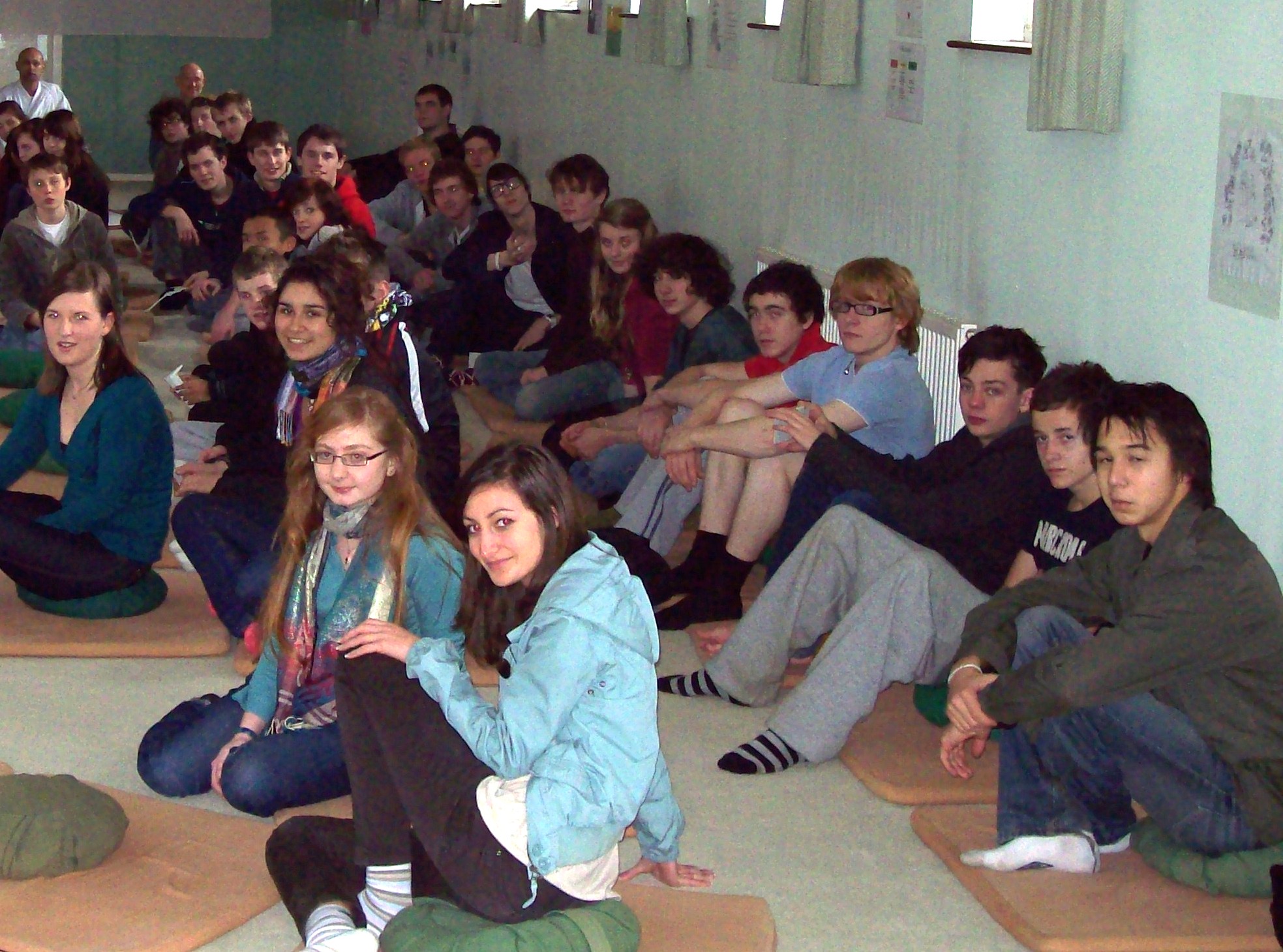 I have worked with the wisdom project designing and facilitating a five day secular retreat based at Eton College. This is what students said about the retreat:-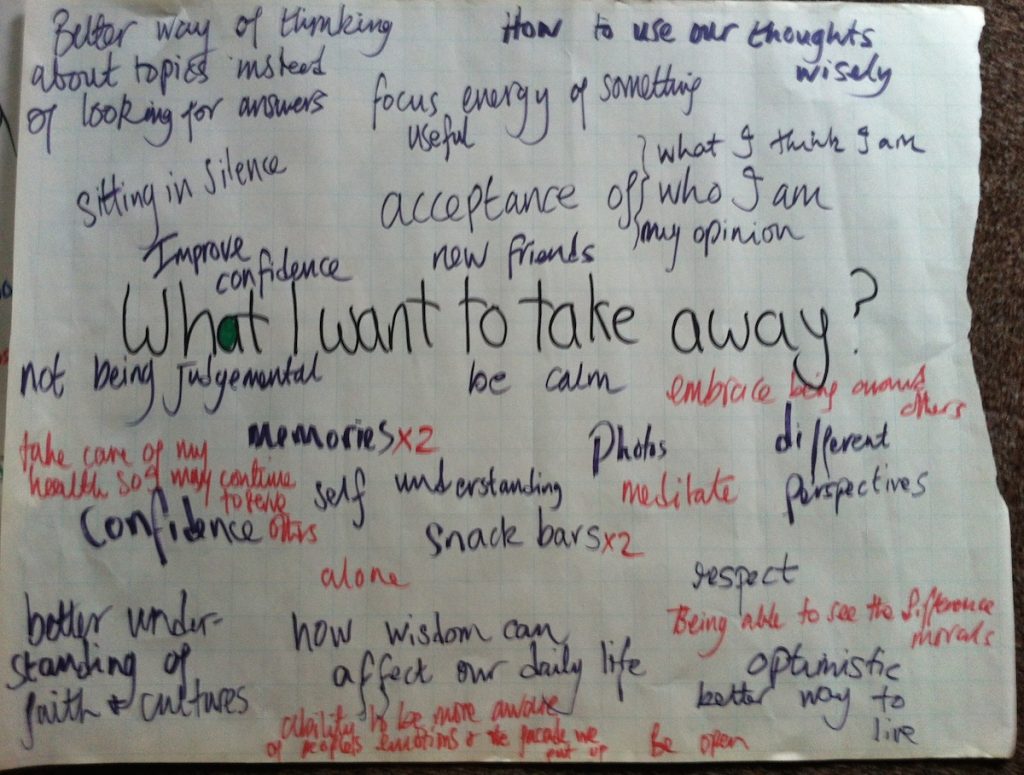 Save
Save
Save
Save
Save
Save
Save
Save
… we condemned them, our children, for seeking a different future. We hated them for their flowers, for their love, and for their unmistakeable rejection of every hideous, mistaken compromise that we had made throughout our hollow, money-bitten, frightened, adult lives. 
June Jordan
Please note:
Some of these pictures where taken when I was monk, I no longer where my robes. I have kept my Buddhist name and I work in in secular way. I have designed and implemented child protection polices and  have had multiple police checks for this purpose. I am fully insured.