This contains many of the events and workshop I have run in the past click on the image and scroll down to read feedback

Workshops
I run a variety of workshops for understanding the way our habits are formed, so that we can be reminded of our inner freedom. They are based on co-exploration, a safe and playful atmosphere to explore your habits, and held within a space of love.

This workshops include: Shadow work, Stress Busters, Re-parenting, breath work, Anger is a energy, Letting it all go, Tell me your story, Dealing with change – Freedom to choose, Working with archetypes, Opening to Vulnerability, Finding your life's purpose, Health, Diet and Energy Medicine, Your love is received, Introduction to Mindfulness Based Psychotherapy
Feedback from Participants

I think the work shop goes very deep into each of us. I think some part of myself have healed after the workshop…. I would love to attend this again. It is a powerful workshop. The workshop has been conducted in a very thoughtful and safe manner.
Amaranatho has a relaxed open friendly style which helps participants be authentic. He has a lot of knowledge about the deeper process of being human, including the difficult parts experienced by many human beings. There aren't many people who openly and joyfully lead you through the territory of feeling, owning feelings that can be painful, scary etc.
I've never been to a workshop before where I have come out feeling incredibly nourished and resourced, but also that I have opened up a path for ongoing learning that seems limitless. It invigorating and a full proof method provided you are prepared to engage and participate.
All my workshop have anonymous feedback

Adult Mindful Retreats
The retreats that I have run over the last fifteen years offer a opportunity:-
To nourish the Body and mind
Authentic communication
Rest in community
Transform limiting beliefs
and
Recognize freedom
I run weekend, five,  seven and nine day residential retreats in nature and at retreat centers around the world.  They have been themed from story telling, creativity, rest and a view from the heart. They focus on using mindfulness in a interpersonal way, to explore our habits and recognize freedom. Most of the retreat day are structured around silence and contemplative exercises.
What Participants say about the retreats
How powerful it is when so many people come together in a heart centred way
Amaranatho is a breath of fresh air. He … is honest and fun.
Skilful group leadership, to create insight and sense of community.
Fabulous retreat loved the group process and how I interact with others I learned to be more engaging with others
no matter what criticism or flak you take for what you do: Never give up.
Your work saves lives, relationships and hearts

That trusting myself and listening to my body and greatest gifts, hard to feel alone ad confused when you know the lanugage.
You have lead me to a place that is peaceful and safe …. for the first time in a very long time….. the journey you have helped me begin is transformational ….. I will always be grateful ….
That wisdom, community, nature, open-heartedness far surpass intelligence, riches and status
experience of non-self, power of community, vulnerable, compassion and trust, love
This is it – or as spike milligan "is that it?"
Warning: it's not for the faint heart! Bring your honesty, be open and truthful you'll get more than you could ever imagine.
All my workshop have anonymous feedback

Workplace and Professional workshops
I have run a number of professional development workshops for supporting mental, well-being and the understanding of trauma and compassion fatigue. I also run corporate mindfulness workplace workshops.  I also facilitate meetings and run development workshop for other self-development organizations.
Integral Development – Development Session for staff
Fabulous, insightful and provocative. I found the messages delivered in safe and humorous manner.  I enjoyed the interaction and seeing the different reactions.   It allowed me to observe myself and others, as the as the master of our own destiny.
Mindfulness for well being with Staff from Juniper – one of Western Australian largest aged care organisations.
…feedback was fantastic. The staff really connected with you and the content you guided them through…..we really appreciate the time, effort, professionalism and fun you brought to the session on both days
Patricia Greene
Training Consultant – Operational
Professional Stress for Mental health workers Richmond Fellowship –

 I am confident in continuing with the exercise myself. The information on stress was very engaging and was new information for me. It is a short and thorough look at the biology of stress and trauma and  it's effect  on humans. An enjoyable session followed by a hands on practice of astress release exercise to take away. I enjoyed it all.
Jenny Lynch Manager
Training and Education Services at Richmond Fellowship WA

Courses
I have run several course with groups of up to twenty people exploring and living from mindfulness. They are highly experiential and provide time to be exposed to the core themes of explore, play, love as well as embodying these principles and recognizing freedom.
From Stress to Freedom is a eight week 2 hours per week and one day silent retreat, based on the highly successful mindfulness based stress reduction course.
What would participants would tell others about the course

Transformative course. More than any other retreat attend. Very applicable to everyday life.
Come along to experience a change

Course was very practical and thought provoking whilst equipping me
with very useful techniques to utilize
What they learned from the course
I learnt what a caring, forgiving man Amaranatho is and how committed to creating a better world for all
Slowing down enough to feel how I am moving through life
To be more open, sharing, connection, being aware and grateful
I learnt to accept myself for who I am
To be in the moment and just sit with an emotion. Breath listen to your body
, learnt to check my emotion, my physical feeling. Then to choose to stay with that experience or change my emotions or feeling.
"….everything is okay"
---
The Heart of Community  8 week course  2 hours per week and one day retreat.  During this course we will continue to explore the art of staying present to life's challenges and joys. Whatever is present in the group during each session will be explored through mindfulness and facilitated exercises, giving us a deeper understanding of who we are and the mystery of life.
What participants said
Incredible experience that will open your mind and heart to all possibilities
Its a wonderful place to find wisdom, insight, and gain self-knowledge and connection with others.
Amaranatho is a fantastic guide and teacher who encourages you to reach deeply into yourself
… with honesty, gentleness and compassion.
What did they learn?
That listening to other and being listened to is a powerful step to take to be free
.. when I look inwards I can stop running and start feeling and from there guide myself.
… how to be truly present  and to know my true self.
…okay to be scared in doing the work and feel my vulnerability.. its wonderful to feel the support and encouragement of others on a similar journey.
All my workshop have anonymous feedback

Young people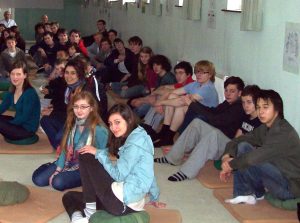 One of my passions is working with young people, I have been running residential young people retreats for over decade both in England and Malaysia. I have trained other young people to run and facilitate their own retreats.
The feedback from the trainer the trainer weekend
providing an environment so that people can feel relaxed supported and accomplished things with less effort.
Deep and inspiring
Touch my heart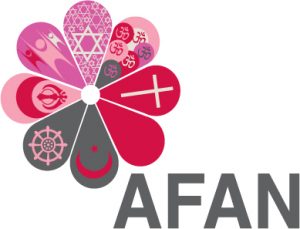 I have been a trainer and lead facilitator with British Charity, All faiths and None (AFAN) for over decade, developing the trainers program and facilitating workshop across England. AFAN brings the big question in life from a Faith and Belief perspective to young people. I have consistently got  very good feedback from staff and the young people. You can find out more at the website here       
What teachers say about my training sessions
All very informative
The way it was delivered, superb speaker, good style and attitude
Underlying themes are very important
Thought provoking, imaginative, refreshing prospective.
I have also worked with the Eton based Wisdom project and developed  the program for the first five day residential program, this including running Saturday workshop for the local school and Eton students to raise self-esteem; raise pupil aspirations; and, improve professional practice across the schools.
Feedback from the Participants from the retreat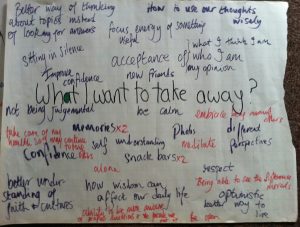 Public Talks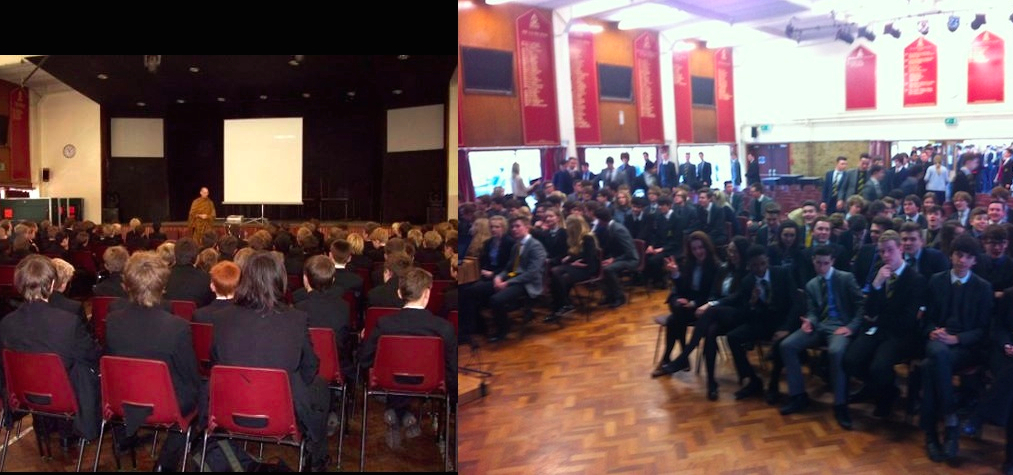 I have a given public talks to 100's of people at a time from students at Eton College to the general public at festivals, Buddhist temples and many other organization around the world.
Mindfulness for mental Health
Sponsored by Richmond Fellowship and Visability.
Perth Australia

A public talk given to a audience of around 80 people, as part of mental health week.
Informative & Entertaining
Excellent Venue & Excellent Speaker. Very valuable
Bloody marvelous, fantastic
I thought it was very good, thought provoking, I will give it a go!
Amaranatho was very well informed. I could tell he knew a lot about mindfulness & was just touching the tip of the ice berg
It was great to hear the info presented in a way that combined science but also spiritual/emotional content
Over 90 percent of the audience agreed that the talk helped them personally/professional and they found it interesting.
Turning straw into gold –   Public talk and Dialogue
Friday night was unlike any other I have had at the Buddhist Society. I have rarely talked to the other attendees before.  Surprisingly articulate. Not sure if this sort of  interaction is part of Buddhism but, as you know,  I believe it is a necessary part of the journey to becoming fully human.
Thanks again for a wonderful talk at dhammaloka on Friday. Always appreciate the genuine angle from which you approach things. Quirky too
Image from here

Parenting and Families
I ran a large Buddhist family camp with over 80 people for ten years as a Buddhist monk which you can still here. You can also read what parents said about the family camp on facebook post below.
I have taken my experience of working with families and have run mindfulness based parenting course, in Malaysia and Australia. This is what a parent said...
 Amaranatho facilitates creation of mechanisms whereby we can learn astounding things about ourselves, our childhood, our deep rooted desires. In learning deeply about ourselves, we learn to be more present in the here and now; leading to more happiness all around
A good course for parents to have paradigm shift to achieve results you're looking for.
Enjoy your children release them and give the freedom!