The Courage to Parent
A workshop for parents/caregivers
of  teenagers between
the age of 13-19 years old

Do you want to communicate more effectively with your teenager?
Do you want to have a successful, empowered teenager?
Do you want a contented family?

Roles
Boundaries
The way we communicate
Supporting critical thinking
Applied mindfulness
Social and emotional intelligence

Save
Save
Save
Save
Save

Encouraging curiosity and creativity
Embodied and experiential learning
Innovation and fun
Save
Save
Save
Save

Developing a sense of appreciation and awe
for ourselves and others
Save
Save
Save
Feedback from the Courage to Parent Course
"The work shops is experimental makes us think and learn to be more mindful as parents"
"trust this learning process has been tremendously awesome and whole new learning experience"
"If you have time a chance must attend this unique workshop, very creative"
Save
Save
Save
Save
Save
Save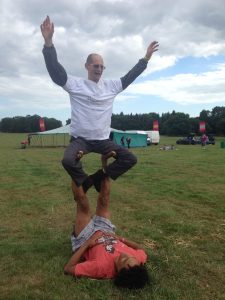 Who is Amaranatho?

Amaranatho has worked with families and teenagers around the world for well over 15 years. He was a Buddhist Monk for 15 years and ran residential retreats for large groups of families, young people and adults. He creates a safe space for authentic communication and is a natural trouble shooter. He is interested in the interpersonal aspect of mindfulness and how we can use our daily interaction with people to develop emotional resilience, kindness and peace. His approach is based on cutting edge science, ancient wisdom and the creative use of multimedia.
He recently ran the first mindfulness program for teachers at Eton college in England and gives talks/workshop teenager to empower them to have a flourishing life and contribute to society. He is now a mindfulness based executive coach and facilitates corporate workshops using his playfulmonk programs 
You can find out more about me here
What is Mindfulness?
Mindfulness is an ability to see more clearly
what is happening in the present moment,
and,
with an attitude of accepting the way it is,
to respond both skilfully and appropriately.
With this quality of attention,
we can better understand our own concerns
and anxieties and feel more alive to the many situations which life presents.
TImetable
10.15 -11.30 I know best – trust me! – What is a Parent?
11.30 -12.30  Where is the map? – Finding your inner compass.
12.30 -1.30   Lunch break *
1.30-2.30      Fun Understanding Compassion Kindness – Thank you for listening
2.30-3.40      Get me out of here! Learning from your teenager.
*Lunch is not provided
The workshop will be held at British International School of Cracow on the Saturday 30th November.
The cost of the workshop is 30 euros per parent or 50 Euros for a parenting couple.
You can book online here
Cancellation Policy
No refunds one week before workshop, two weeks before workshop there is 15 Euro admin charge.
Please note:
This workshop requires a minimum of five parents to run, if this does not happen your money will be refund or it maybe possible to have a one to one session with Amaranatho instead.


'Amaranatho helped to shape and evolve Eton College's project to bring together year 10 students from our partner schools to explore aspects of their identity, beliefs and creative potential.  He is endlessly patient, and understands how to create safe spaces for students to begin to listen to each other and themselves.  He brought many rich ideas to the project, but also helped to guide other teachers in how to hold significant moments to help the students to articulate their instincts and to overcome their hesitations and doubts.' 
Vaughan Clark,
Chair of Independent State School Partnership,
Eton College.
You can find out more about this work here