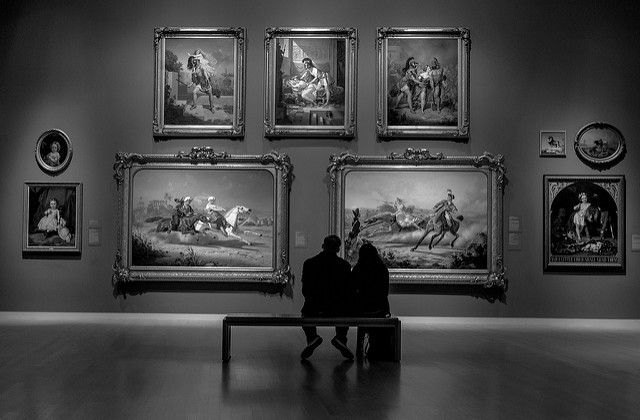 Mindfulness at the Museum: A Secular Sabbath
What is worth remembering? The word Sabbath and mindfulness have similar meanings; to remember.
Over two Saturdays we will we introduce mindfulness through interacting with objects from the museum, led by former Buddhist monk Amaranatho.
Just as the museum creates a space to explore heritage, identity and culture from a Jewish perspective, we will explore what they mean personally and collectively through our shared stories.
This is not a course in Judaism or just mindfulness it is a journey into centre of who we are and how we relate to one another. This course will give you an opportunity to create community and reflect on life as well as developing presence, non judgmental awareness and a heart of peace.
in conjunction with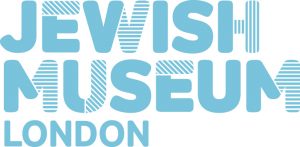 Save
Save
Use the artifacts of  Museum to
Transform how you think about yourself
This is an opportunity for you to see what blocks you
from seeing who you are
and
to put your life into context.

This will leave you feeling energised,
awake to the possibilities life may hold
and an opportunity of this becoming
an embodied reality.
Program
Session 1: The Heart of the Museum
The word Sabbath means to rest; what do you rest in?During this first session we will introduce what mindfulness is and explore it practically by connecting to the objects in the museum.
By opening our eyes to what we see, we can develop attention and clarity.
The ability to rest with life's difficulties be they in the mind or externally is based on attention and clarity. Mindfulness is a tool that is scientifically researched to improve attention and clarity. By doing this the heart can have more joy, abundance, kindness and ultimately freedom.
Date: Saturday 12 March 2016
Time: 10.30am – 4.30pm
Session 2: The Museum of Freedom
Would you like to know what freedom is? Current scientific research on Mindfulness is about become a better person, the art of mindfulness is about deeply inquiring into who we are. During our time together we will again explore the museum to see what we are looking at and what are looking from. It will take us on an inner journey to the core of who we are; giving us an opportunity to see for yourself a freedom not based on artifacts.  (This workshop is particular usefully if you are experienced meditators and stuck in your practice.)
Saturday 19 March
10.30am – 4.30pm
If you would like to meet Amaranatho and hear him speak about  Mindfulness and his personal journey please join him for a free talk at the Jewish Museum London on 10th January
from  2-3pm book here
These sessions are open to anybody regardless of  faith or belief.
Price: £120 for both sessions (£90 for one session only)
 There are limited place for this course book here     image from here
Whether you want a breakthrough because
you are stuck in your
spiritual, personal, work or family life.
The answer is within you
and
I facilitate a space that brings clarity and presences to this.
Why me?
I have made radical changes in my life, based on listening to my heart, I did not write a list or evaluate the options, or do some 360 degree personality test. I have deeply listened to myself and trust what arise when it comes with clarity and put that into action. The choice is always with clarity, the process is not always easy and the actions after that are not always straightforward. The result is a life of authenticity, meaning and ultimately freedom not based on any conditions
Who is Amaranatho and what experience does he have?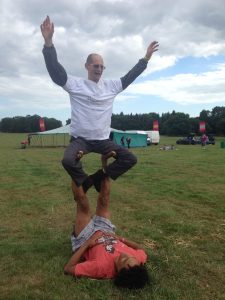 As a Mindfulness facilitator, Amaranatho brings his accumulated skills to the retreat, having been a Buddhist Monk for 15 years. He has also been in leadership roles for most of his life, as a young adult in the computer industry, as well as a world explorer. He has developed and run residential retreats for large groups of people, as well as facilitating corporate workshops. He creates a safe space for authentic communication and is a natural trouble shooter. He is interested in the interpersonal aspect of mindfulness and how we can use our daily interaction with people to develop emotional resilience, kindness and peace. His approach is based on cutting edge science, ancient wisdom and the creative use of multimedia. You can find out more about me here

My personal experience with change
I left a very good job managerial job at the age of 21, went to university and studied Artificial Intelligence, I then traveled around the world for four years. I left the wordily life to become a Buddhist monk, where I lived ten years without money and on trust. I spent another five years as wandering freelance monk, living on a oragnic farm in England, run retreats and workshops in Perth Australia. I left the monks life to return to the market place and embrace life and relationship in it's fullest.
Save
What Clients say about the Day
I would highly recommend Amaranatho if you are feeling stuck or simply in need of seeing life from another angle so as to gain a way, perhaps, of approaching the same issue you have but from another perspective".
read the full feedback
I spent a whole day with Amaranatho and I was pushed out of my comfort zone and challenged to think in ways I had not even considered before.
Sometimes, Amaranatho, turned things on their head, helping me to look at them in a very different light. Amaranatho is facilitating a process of self-inquiry. I was helped to come up with my own answers to certain dilemmas/problems I have been facing rather than being given ready made answers or quick fixes which most likely would not have worked long term because they had not come from me myself. Amaranatho is sensitive to your needs yet he will also call you on your shots when needs be.
  Piers  July 2016
show less

Co-explore what is going on in your life
Set health boundaries to do this

Be spontaneous 

open 
and
innovative



Be kind 

and direct
Image from https://flic.kr/p/9qSeyk
Save