Here you will find a selection of  feedback  from my retreats. I have run many more for young people, families and adults.  I look forward to seeing you on of them.
Jhana Grove weekend Retreat 2014
How powerful it is when so many people come together in a heart centred way
Amaranatho is a breath of fresh air. He … is honest and fun.

Skillful group leadership, to create insight and sense of community.
Amaranatho is honest and approachable. The experience was simple and easy to follow the mind was challenged
that it is restorative it nurtures and gives permission to care for yourself.
well worth doing for inner peace and clarity (first time on retreat)
I saw a belief that I have carried for with me for my whole life. Now I am aware of this I have set the task to work on letting it go and pickup up some better beliefs.
9 day retreat


Amaranatho is very honest, insightful and his style of relating
to Buddhism to the mind, psychology and the everyday- enlivening
I learnt how to ground myself, creating a centre for which I feel confident to face my sorrows.
In this place I also feel peace.
no matter what criticism or flak you take for what you do: Never give up.
Your work saves lives, relationships and hearts
That trusting myself and listening to my body and greatest gifts,
hard to feel alone ad confused when you know the lanugage.
You have lead me to a place that is peaceful and safe ….
for the first time in a very long time…..
the journey you have helped me begin is transformational …..
I will always be grateful ….
This is it – or as spike milligan "is that it?"
Warning:its not for the faint heart! Bring your honesty, be open and truthful
you'll get more than you could ever imagine
Nanga Camp Bush camps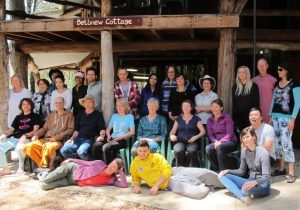 These weekend retreat happened in rural Perth Australia, they offered a restful and nurturing time where we could explore together in an informal way what is important to each of us.  With the support of good food, nature and the company of like minded people the retreat allowed time to put your life in perspective and develop skills which you can apply in daily life.. The weekend included periods of meditation, creative exercises and was shared around a real camp fire.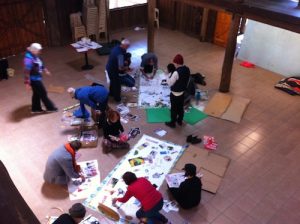 Fabulous retreat loved the group process and how I interact
with others I learned to be more engaging with others
Well structures and coordinated 
Amaranatho has a gift and talent of bring
others together to share and grow in lives experiences and challenges.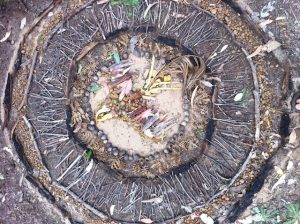 Art made by the participants of retreat