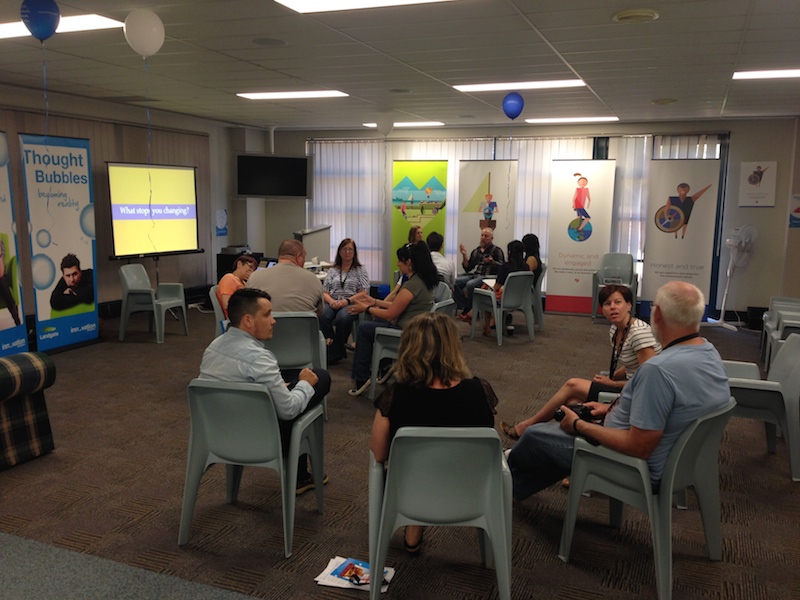 Landgate Innovation
Western Australian Government Department
Facilitating a session on dealing with change

Why an an outside facilitator?
An outside facilitator saves you money and time, whilst making your meeting more efficient. You don't need to have key staff using their precious time to design meetings. As a facilitator I focus on the process of the meeting not on its content and I prepare the ground by exploring the objectives of the meeting with client. I find out what is blocking the situation and create a strategy for bringing about a resolution.

Feedback
 I facilitated a training session for Western Australia's premier leadership and business training company Integral Development

Fabulous, insightful and provocative. I found the messages delivered in safe and humorous manner. I enjoyed the interaction and seeing the different reactions. It allowed me to observe myself and others, as the as the master of our own destiny.
….he is a very skilled and has a great capacity to dealing with
group discomfort & unease!
I enjoyed the session and found it to be beneficial. It was good to see other people's reaction to the stress / tension and I found that insightful. I even chatted with my wife about the session and tested the notions of disappointment in others being their responsibility or that of the person perceiving the disappointment.
About Amaranatho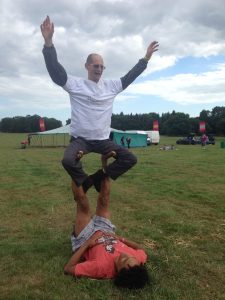 As a Mindfulness consultant, Amaranatho brings his accumulated skills to facilitation, having been a Buddhist Monk for 15 years. He has also been in leadership roles for most of his life, as a young adult in the computer industry, as well as a world explorer. He has developed and run residential retreats for large groups of people, as well as facilitating corporate workshops. He creates a safe space for authentic communication and is a natural trouble shooter. He is interested in the interpersonal aspect of mindfulness and how we can use our daily interaction with people to develop emotional resilience, kindness and peace. His approach is based on cutting edge science, ancient wisdom and the creative use of multimedia. You can find out more about me here
Amaranatho has a passion for facilitating.

Save
Save
Save
My Approach
I bring over two decades of mindfulness experience and personal development both in practice and applied to facilitation meetings and workshops. Researchers at Cranfield school of management have discussed the benefits of bring mindfulness into facilitating meetings. I have been the led facilitator and trainer for the national Charity AFAN for over ten years. Training teachers how to run dialogue with young people and facilitating dialogue directly with young people. I have also used open space technology to work with large groups of people.

What I bring to each session I run
Authenticity
Clear communication
The ability to stay with very difficult situation
Non-Judgemental
Bring out the best from the group
Presence


Create safe space
and healthy boundaries

Be spontaneous 

open 
and
innovative



Be kind 

and direct
"We were recently privileged to host Amaranatho as part of a one-week mindful experience program aimed at supporting and improving the mental well-being of our staff.
Feedback from participants have been overwhelmingly positive and staff have commented on the benefits of the one-on-one sessions and group workshops.
We strongly believe workplace health has a direct relationship with our work/life balance and organisational productivity and we would like to thank Amaranatho for facilitating the week-long mindfulness program."
read report of program here
Chris Bone, Executive Director, Armadale Health Service
Open to Change
Effective Time Management
Focused on the Agenda

To find out what blocks the situation
Make sure everybody is heard
This will leave the participants
feeling energized.